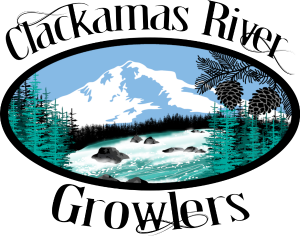 367 SE Main Street Estacada
New Arrivals 
We always have something new on tap. 
German Wheat, Pilsner and Munich malts provide the light breadiness, German hops give this beer a light spicy flavoring. The Bavarian Hefeweizen yeast strain provides the rest: banana ester with a light phenolic clove note.
Next up in the Hazy IPA Series…Hippy Hippy Haze Double IPA!
Aroma is nutty peanut butter. Taste is peanut butter, sweet malt, licorice, and a light fruitiness
Monday 
Trivia Night! 
7pm  
Win Prizes
Tuesday
Growler Fill 
$2 off 64oz or
$1 off 32oz
Senior Citizen Discount (65+)
.50¢ off per pint
Wednesday
Ladies Night $1.50 off per pint *limit 2
Paddler Night buy 1 Get 50% off second
Thursday
Military & Veteran
Appreciation Day
.50¢ off per pint
*unlimited 
A great little tap house!

A great little local tap house with excellent service, friendly people, excellent live music, and you can bring your takeout meals from local restaurants to enjoy with your brews!!!

Good beer without an attitude!

Good beer without an attitude. Owners are hearing impaired so ordering is done through sign language and white boards. Makes for a fun experience.

Big selection of beers!

Big selection of beers, lots of local stuff, rotating taps so there's always something new, a few bottles, cans and NA drinks also. Outside food is welcome. Nice patio out back. 
Of course not! There are many ways to communicate and even though the owners are deaf there is a good system of ordering.  If you want to learn the basics of sign language this is a great place to start! 

Good question! i will ask Mark.