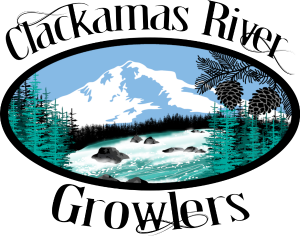 367 SE Main Street Estacada
New Arrivals 
We always have something new on tap. 
Sweet 'n Low Stout is collaborative dry milk stout, made with longtime friend of the brewery Rick Nelson who visited us from Amsterdam. The oxymoronic style was based on his idea, and we fine-tuned it with our Yorkshire ale yeast and open fermentation. There's just enough lactose to offset the dryness, making for a
flavorful and nuanced session stout
Racy and fresh, this cider is perfect for lovers of both sweet and tart. We blend fresh pressed cranberry juice into an already upbeat blend of fermented apples. Bold and bright on the palate with all the freshness of ripe, red, summer fruits.
Juice from hand-picked Washington State peaches is married with the richness of Dry Fly bourbon barrels to give this cider a deep vanilla and plum character. This creates the perfect balance of sweet, ripe peaches and tartness of green apples. A touch of oak tannin finishes this cider off perfectly.
Monday 
Trivia Night! 
7pm  
Win Prizes
Tuesday
Growler Fill 
$2 off 64oz or
$1 off 32oz
Senior Citizen Discount (65+)
.50¢ off per pint
Wednesday
Ladies Night $1.50 off per pint *limit 2
Paddler Night buy 1 Get 50% off second
Thursday
Military & Veteran
Appreciation Day
.50¢ off per pint
*unlimited 
A great little tap house!

A great little local tap house with excellent service, friendly people, excellent live music, and you can bring your takeout meals from local restaurants to enjoy with your brews!!!

Good beer without an attitude!

Good beer without an attitude. Owners are hearing impaired so ordering is done through sign language and white boards. Makes for a fun experience.

Big selection of beers!

Big selection of beers, lots of local stuff, rotating taps so there's always something new, a few bottles, cans and NA drinks also. Outside food is welcome. Nice patio out back.