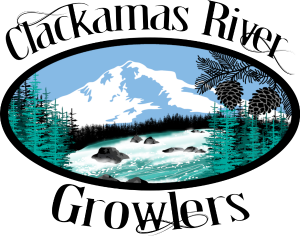 367 SE Main St.
Estacada, Oregon
New Arrivals 
We always have something new on tap. 





For those that like IPAs – – such as our own Mike Bolt, who has left us to start his own taproom – but want a little more malt sweetness, this malt-forward red ale is deep, dank, and delicious. Can you handle all these hops? Order one and find out!

The epitome of a balanced IPA, is lovingly dry hopped with Meridian and Crystal hops, spiking this harmonious ale with pine and fruity flavors

When the moon hits your eye like a big pizza pie, That's Amaro! We took an imperial porter and aged it in Freeland Spirits Amaro barrels. Amaro is an Italian herbal liqueur, and the barrels infuse the beer with notes of lemongrass, cardamom, and almond. This beer will make you drool just like pasta fasul!

This special batch of Glowed UP was exclusively double dry hopped with over 5 lb per barrel of Citra, for a beer bursting at the seams with aromas of tropical mango, lemonade, and bright citrus.

Brewed with 7 hop varietals: Amarillo, Cascade, Centennial, Citra, Galaxy, Nugget, and Summer. The Citra, Galaxy, and Amarillo dry hop gives it an immense citrus aroma and at 78 IBUsit has a big hoppy bite up front, but finishes as refreshing and clean as the calm after the storm.

240 lbs. of puréed strawberries are added to our base blonde ale for a refreshing summer favorite

Full-Bodied. Roasty. Dry. This luscious export stout is brewed with over a half dozen specialty malts to create a complex and rich foundation. Roasty, dry, but still balanced and crushable, this classic is sure to be a hit year-round. Malt: 2-Row Pale, Golden Promise, White Wheat, Munich, Midnight Wheat, Roasted Barley, Special B, CaraBrown, Chocolate Malt Hops: Nugget, Chinook Yeast: Chico/American Ale

Zingy lemon juice pairs perfectly with spicy ginger in this refreshingly chill drink. Our favorite way to enjoy? Right after a killer workout.
A great little tap house!
A great little local tap house with excellent service, friendly people, excellent live music, and you can bring your takeout meals from local restaurants to enjoy with your brews!!!
Good beer without an attitude!
Good beer without an attitude. Owners are hearing impaired so ordering is done through sign language and white boards. Makes for a fun experience.
Big selection of beers!
Big selection of beers, lots of local stuff, rotating taps so there\'s always something new, a few bottles, cans and NA drinks also. Outside food is welcome. Nice patio out back.