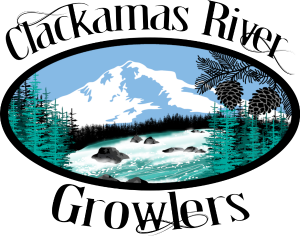 367 SE Main Street Estacada
Our opening hours today are 3pm – 9pm
New Arrivals 
We always have something new on tap. 
A nutty, chocolaty, caramel porter, complemented by the addition of creamy peanut butter flavor. It's a true liquid peanut butter cup.
Availability:
Tap 24 (Nitro)
Our amber wheat beer, with its fine-poured white foam, smells of cloves and impresses consumers with its refreshing banana flavor. It is full-bodied with a smooth yeast taste.
Strawberry Cider, Our unique flavor profile consists of american cider, crab, culinary, heirloom, english & french cider apples. Grown, hand picked, pressed and fermented in the Willamette Valley, Oregon.
Monday 
Trivia Night! 
7pm  
Win Prizes
Tuesday
Growler Fill 
$2 off 64oz or
$1 off 32oz
Senior Citizen Discount (65+)
.50¢ off per pint
Wednesday
Ladies Night $1.50 off per pint *limit 2
Paddler Night buy 1 Get 50% off second
Thursday
Military & Veteran
Appreciation Day
.50¢ off per pint
*unlimited 
A great little tap house!
A great little local tap house with excellent service, friendly people, excellent live music, and you can bring your takeout meals from local restaurants to enjoy with your brews!!!
Good beer without an attitude!
Good beer without an attitude. Owners are hearing impaired so ordering is done through sign language and white boards. Makes for a fun experience.
Big selection of beers!
Big selection of beers, lots of local stuff, rotating taps so there's always something new, a few bottles, cans and NA drinks also. Outside food is welcome. Nice patio out back.