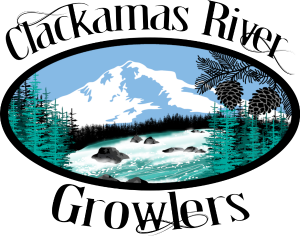 367 SE Main Street Estacada
New Arrivals 
We always have something new on tap. 

First of all, this tart treat is brewed with 100% real fruit, none of that extract or flavoring shit. Second of all, it tastes like a gummy peach ring!

Named for the incredible American composer and poet known as the Viking of 6th Ave, Moondog is smooth and drinks easy- handcrafted for subtlety and nuance. More than your everyday amber, there are layers to Moondog. Its rich malt character and smooth, lightly hopped finish make it an enjoyable drink anytime.

A nutty, chocolaty, caramel porter, complemented by the addition of creamy peanut butter flavor. It's a true liquid peanut butter cup.
A great little tap house!
A great little local tap house with excellent service, friendly people, excellent live music, and you can bring your takeout meals from local restaurants to enjoy with your brews!!!
Good beer without an attitude!
Good beer without an attitude. Owners are hearing impaired so ordering is done through sign language and white boards. Makes for a fun experience.
Big selection of beers!
Big selection of beers, lots of local stuff, rotating taps so there's always something new, a few bottles, cans and NA drinks also. Outside food is welcome. Nice patio out back.