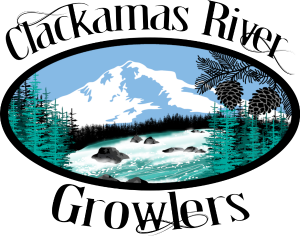 367 SE Main Street Estacada
New Arrivals 
We always have something new on tap. 
A nutty, chocolaty, caramel porter, complemented by the addition of creamy peanut butter flavor. It's a true liquid peanut butter cup.
Brewed in celebration of being erect for 2 million years! This NW style Double IPA doesn't mess around. Big piney, hop notes with a big malt body to back it up.
This refreshing Shandy is a blend of our crisp American wheat ale and locally made all natural lemon soda, creating a delightful, Ultra drinkable hot weather treat. Know what else is cool? This tasty beverage is infused with 5 mg per pint of CBD!
Monday 
Trivia Night! 
7pm  
Win Prizes
Tuesday
Growler Fill 
$2 off 64oz or
$1 off 32oz
Senior Citizen Discount (65+)
.50¢ off per pint
Wednesday
Ladies Night $1.50 off per pint *limit 2
Paddler Night buy 1 Get 50% off second
Thursday
Military & Veteran
Appreciation Day
.50¢ off per pint
*unlimited 
A great little tap house!

A great little local tap house with excellent service, friendly people, excellent live music, and you can bring your takeout meals from local restaurants to enjoy with your brews!!!

Good beer without an attitude!

Good beer without an attitude. Owners are hearing impaired so ordering is done through sign language and white boards. Makes for a fun experience.

Big selection of beers!

Big selection of beers, lots of local stuff, rotating taps so there's always something new, a few bottles, cans and NA drinks also. Outside food is welcome. Nice patio out back. 
Of course not! There are many ways to communicate and even though the owners are deaf there is a good system of ordering.  If you want to learn the basics of sign language this is a great place to start! 

Good question! i will ask Mark.