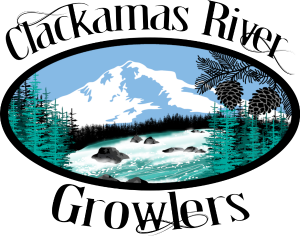 367 SE Main St.
Estacada, Oregon
New Arrivals 
We always have something new on tap. 


Grateful Deaf Ken Fisher's 70th Birthday!


Availability:
Tap 24 (Nitro)

West Coast all the way! Aromas of stone fruit, citrus and pine.

WARNING: This beer contains an excessive amount of lupulin. Hops thrown in your face three different ways; with the use of hop pellets, cryo hops and resinate co2 hop extract. prepare yourself for this citrus/tropical explicit IIPA!

Whoopty Whoop American Hefeweizen created and brewed to help you get through the ups and downs of any wild ride. The late addition of lemon peel during fermentation gives the traditional wheat beer a pleasant citrus aroma with a slight tart finish. Enjoy this refreshing GABF gold medal winning beer! Show Less

Cozy up to the fire with a pint of pFriem's Winter Ale and gift your taste-buds with hints of spice, orange zest, caramel and a touch of spruce tree. You may even sense the subtle notes of fruitcake, which might encourage you to share this Winter Ale with your family and friends. Unlike fruitcake, this is a beer that will not be re-gifted.


Spiked sparkling water with a hint of natural passion fruit, orange, and guava flavors

An aromatic and flavor-filled hop forward beer with generous late-kettle and dry hop additions. This modern IPA is bursting with citrus aroma with hints of tropical and stone fruit flavor.

NW style IPA named for the Pacific Lamrey which are indigenous to Oregon City's Willamette Falls and harvested each year as part of a Native American ritual.
A great little tap house!
A great little local tap house with excellent service, friendly people, excellent live music, and you can bring your takeout meals from local restaurants to enjoy with your brews!!!
Good beer without an attitude!
Good beer without an attitude. Owners are hearing impaired so ordering is done through sign language and white boards. Makes for a fun experience.
Big selection of beers!
Big selection of beers, lots of local stuff, rotating taps so there\'s always something new, a few bottles, cans and NA drinks also. Outside food is welcome. Nice patio out back.